This is a live, instructor led, interactive training/group coaching program led by one of the most coveted devops trainer, Gourav Shah. Here is what you will learn,
The Story of Docker
Technologies Under the Hood - Cgroups, Namespaces, OverlayFS, Copy on Write
How to Run, Operate and Troubleshoot Containers

Fundamentals of Building Docker Images

Art of writing Dockerfiles
Docker Data Management with Volumes
Docker Networking
Connecting Micro Services with Docker Compose
Scroll down ⬇ to the Bottom of the page to get detailed curriculum.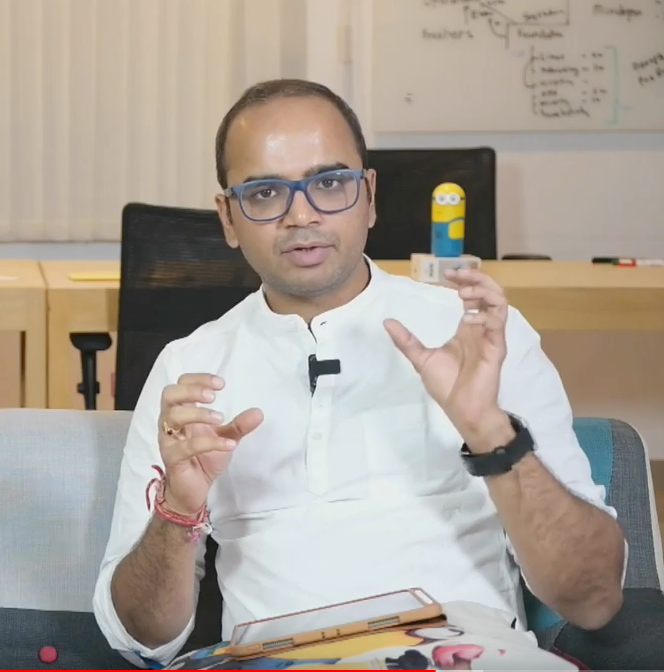 I am a Devops Coach, a Corporate Trainer with international reputation, an Author, a Speaker and a Consultant. I have trained and mentored professionals from some of the world's top organisations including Cisco, Walmart Labs, Visa, Intuit, Mercedes Benz, Dreamworks, Expedia, Qualcomm, Schneider, Citrix, Adobe, Accenture, PWC, RBS, ANZ, Rakuten, IBM, Dell, EMC, Ericsson to name a few .....
Apart from being a corporate trainer, I am a published author with one book and more than 16 courses published on various platforms including Udemy, Safari Books Online, Linux Foundation and this platform. I am proud to have my course on SRE and Devops published on edX recently.
Since the world has struck with COIVD19, I started delivering VILT (Online) sessions for my corporate clientel and have been experimenting some cool technologies such as iPad based whiteboard, automated consoles for zoom, multi cameras with even a physical whiteboard. I have received some rave reviews for the virtual sessions delivered, which is what has led me to launch batches outside of corporate sessions.
As part of my mission to build an army of 1,00,000 top class Devops Engineers /SREs, with this program, I am trying to bring in the same, hight quality learning experience that's delivered during my corporate programs right to your doorstep and making it available to the wider, global audience. I look forward to interact with you live during this program.
- Gourav Shah
Your intake form has been submitted. Check your email for a copy of your responses. If you're accepted, you'll receive an email with a link to checkout.
Corporates I have trained at